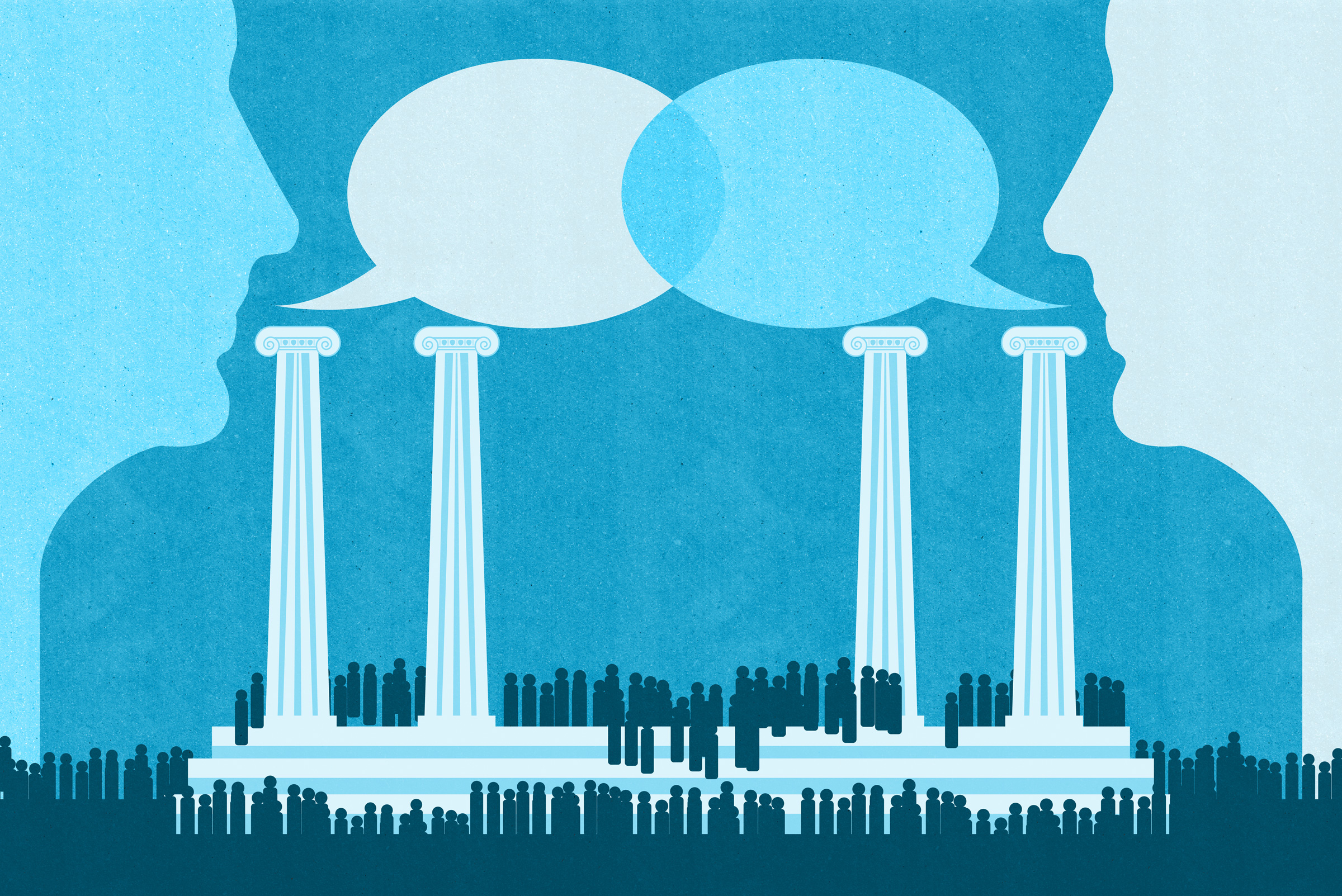 On Sept 28, 2021, CIFAR's Humans & the Microbiome program co-director Brett Finlay and Child & Brain Development program co-director Candice Odgers participated in an invited briefing to policymakers in the Government of British Columbia following a public webinar. The conversation revolved around how the COVID-19 pandemic has impacted both the physical and mental health of children, and what policy measures or investment can governments put forward in these areas when society transitions to a post-pandemic future. This brief highlights key insights from the discussions.
Key Insights
During the COVID-19 pandemic, children were spared some of the worst physical effects of the infection. However, there have been early reports of learning loss, mixed evidence for effects on children's mental health, and, importantly, an amplification of prior inequalities due to the higher social and health burden borne by those already most vulnerable. The increased prevalence of digital interactions (in education, social gaming, etc.) may have in fact led to increased social interactions for some children during the pandemic, though the same is not true for households with limited financial and other resources or those already at high risk.

While childhood is an important period for mental and social development, children are also incredibly resilient and plastic, so long-term effects are as yet unclear.

Digital technology can replicate, but not replace, in-person social interactions. Once restrictions on in-person activities are lifted, it will be important to return kids to these activities when safe to do so.

While there was a necessary and understandable emphasis on hygiene during the pandemic, the effect of increased sanitation on decreasing exposure to microbes in the environment, as well as isolation of children from schools or daycares, could have a negative impact on the development of children's microbiomes (the collection of microbes in and on each of us). Given the evidence for the microbiome's important roles in our health, this decreased exposure could potentially have a downstream impact on health issues such as obesity.

The significantly decreased exposure to colds and flu also means there is now a large, immunologically "naive" cohort who could be susceptible to these infections once mask-wearing becomes less prevalent. It is thus important to maintain and increase the uptake of flu vaccination.

It would be crucial for governments and public health authorities to emphasize the greater importance and effectiveness of improved ventilation and mask-wearing, rather than the sanitization of all objects or surfaces, in curbing COVID-19 infections, to mitigate the potential harm of the latter measures on our microbiomes.

There has been a limited number of studies, and conflicting results, on the pandemic's effects on children's mental health, with some reports that mental health issues have actually decreased (possibly due to better sleep or less school-related stress), versus a negative effect observed in families with financial or health stress. As society transitions back to fewer restrictive measures and more in-person interactions, there has in fact been an observed increase in anxiety.

Digital apps / virtual services may have a role to play in mental health care, but research is lacking, particularly in adolescents. Available evidence suggests that these apps are best used as an extension of the reach of mental health service providers, for example to allow better tracking or just-in-time intervention. Digital services may also be more useful for hard-to-reach populations, or communities with a stronger stigma against seeking in-person help.

Another important facet for children's wellbeing is the wellbeing of their caretakers, many of whom (especially women) have been put under incredible stress during the pandemic. More resources need to be provided to support parents and caretakers, as well as early-childhood educators.

There is mixed evidence on whether domestic abuse/violence has increased during the pandemic – there have been fewer reports, but that could be a result of decreased exposure of children to neighbours and schools. Hospital reports of more severe injuries suggest that increased time spent in, and stress levels at home has in fact led to increased abuse in some cases.

Schools are important not only for education but also for social development. They are also important settings for reaching and identifying children who may be at risk of mental health issues such as suicide ideation. Overall, schools are great societal equalizers in terms of nutrition, social interactions, mental health support, monitoring for abuse/neglect, etc, and in the transition back to "normalcy", society and governments will need to provide the resources to support their work and possibly mitigate the increased disparity resulting from the pandemic. 

One possible mechanism for informing government investment in the health and wellbeing of children and youth is youth advisory boards, which can help make sure that issues or nuances obvious to the policies' target population are not missed, as well as to increase the policy measures' visibility and uptake through youth networks.

COVID-19 has presented a major challenge for science communication, with the necessity for researchers and health authorities to balance the admission that they do not yet have all the answers with the need to combat mis/disinformation from parties who claim they do have the answers. At the same time, the significantly increased public interest and awareness in issues related to infectious diseases and immunology could present an opportunity for science communicators to engage the public more deeply.

Scientists can work with artists, filmmakers and other "storytellers" to create messages that work for more, different communities. Governments and other funders of research could play a role as convenors for such interactions.
Briefing Presenters
Brett Finlay

, Professor, University of British Columbia / Co-director, Humans & the Microbiome program, CIFAR

Candice Odgers, Professor, University of California, Irvine / Co-director, Child & Brain Development program, CIFAR
Further Reading
Recording of public webinar
CIFAR resources:
The Future of the Microbiome in Public Health (event brief)
Adversities, Neurodevelopment & New Interventions (event brief)
Understanding How the Microbiome Impacts Public Health via a Multidisciplinary Approach (research brief)
COVID-19 may forever alter our microbiomes (CIFAR news)
Nature, nurture, and time (CIFAR news)
The hidden costs of COVID-19 on children (CIFAR virtual talk)
Other resources:
The hygiene hypothesis, the COVID pandemic, and consequences for the human microbiome, by Brett Finlay and members of the Humans & and the Microbiome program
The long-term biological effects of COVID-19 stress on kids' future health and development, by Michael Kobor, Candice Odgers et al.
For more information, contact
Brent Barron
Director, Strategic Projects, Knowledge Mobilization
CIFAR
brent.barron@cifar.ca 
Hillary Connolly
Senior Officer, Knowledge Mobilization; Lead, Health & Society
CIFAR
hillary.connolly@cifar.ca
CIFAR is a registered charitable organization supported by the governments of Canada, Alberta and Quebec, as well as foundations, individuals, corporations and Canadian and international partner organizations.