In politics and ordinary discourse, there is growing invocation of human rights — that all humans are inherently valuable, deserve respect, and ought not suffer undue humiliation — to generate support for vulnerable communities such as refugees, the disabled, ethnic and racial minorities. But does this carry sufficient emotional and political weight to change our behaviour?
Join us as members of CIFAR's Boundaries, Membership & Belonging program members Will Kymlicka, program co-director, and Evan Lieberman, fellow, as they take us through research that explores whether reminders of our common humanity is sufficient to generate support for vulnerable groups

This event is free and open to the public.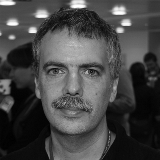 Will Kymlicka is a political theorist deeply engaged with real-world problems. His research interests focus on issues of democracy and diversity, and in particular on emerging models of citizenship and social justice in multicultural societies.
Evan Lieberman is a professor of political science and holds the Total Chair on Contemporary Africa at MIT. Lieberman's research is primarily concerned with understanding the causes and consequences of ethnic/racial identification and conflict; the role of democratic institutions in multi-ethnic societies; and the development of state capacities.