CIFAR Azrieli Global Scholars Program

Research leaders of tomorrow
Accelerate your career.
Expand your network, collaborate across disciplines, and explore cutting-edge ideas with unrestricted research support. Join our community of international researchers addressing the most important questions facing science and humanity.
Applications for the CIFAR Azrieli Global Scholars program are accepted once annually. Applications are now closed for the 2022-2024 cohort.
The 2023-2025 cohort will begin accepting applications in September 2022.
Contact us for more information.
The CIFAR Azrieli Global Scholars program provides: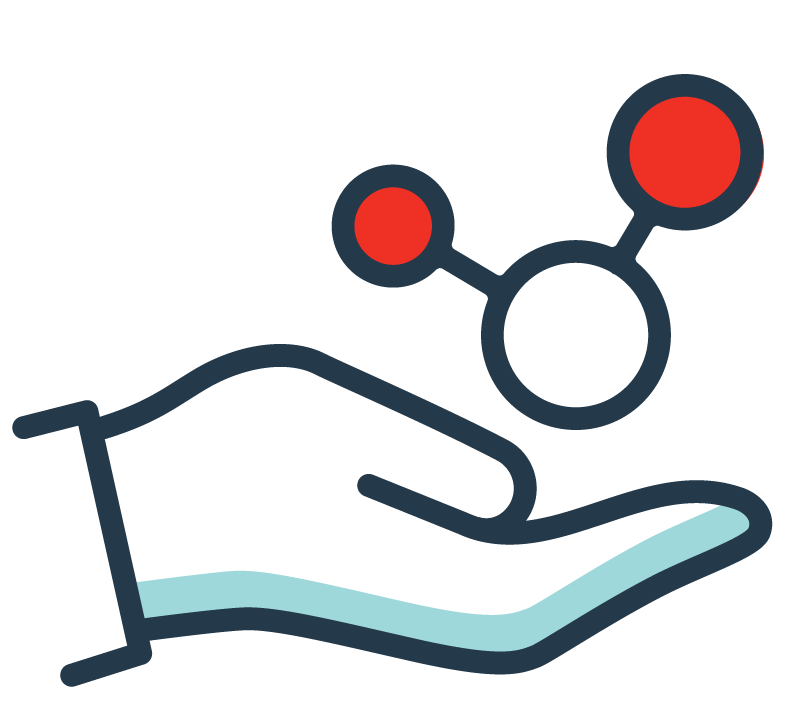 Interdisciplinary interactions
Pursuing the most exciting and important research questions requires scholars who can move beyond their own research areas to take a fresh look at a problem.
CIFAR helps early-career researchers think and work outside their silos by facilitating dialogue between diverse disciplines and immersing them in our research programs for a truly enriching experience.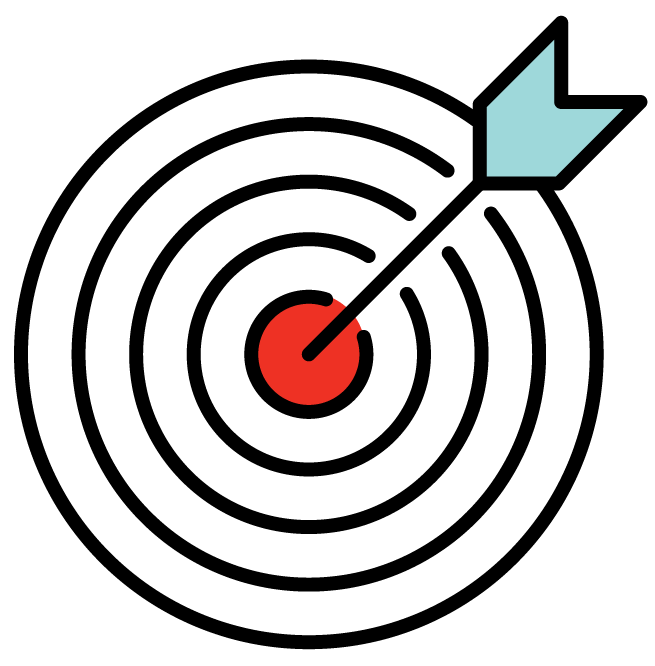 Leadership development
Excellent management and communication skills will be key to success in the demanding and competitive world of research.
Through annual meetings of CIFAR Azrieli Global Scholars from across CIFAR's research programs, and additional learning experiences, CIFAR creates a variety of training opportunities on themes related to leadership development.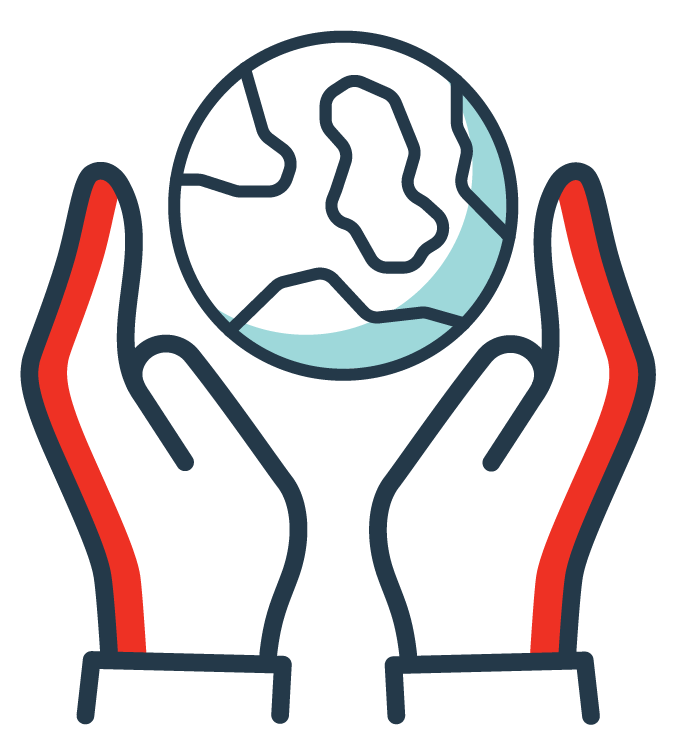 Engagement in global communities
Tomorrow's research leaders must effectively engage key stakeholders in their communities, in government, industry, or the general public to both inform and disseminate their work.
We provide early-career researchers opportunities to increase the impact of their research by interacting with leaders both within and outside of academia.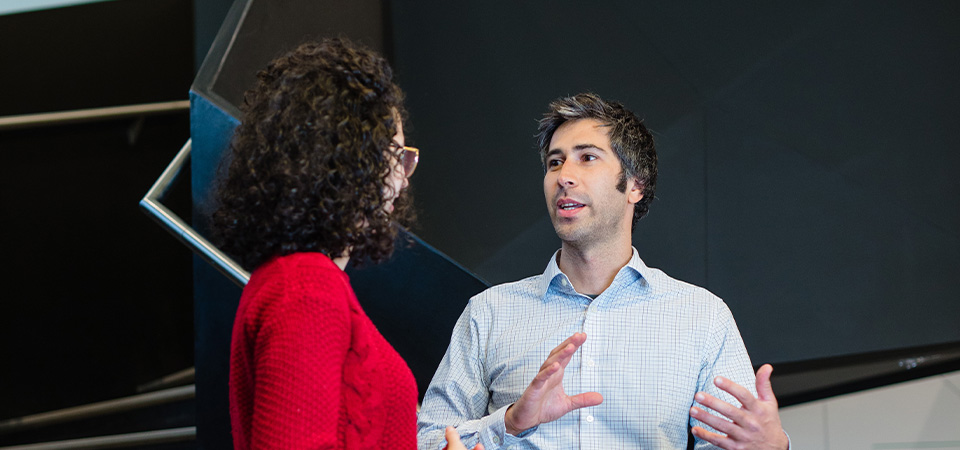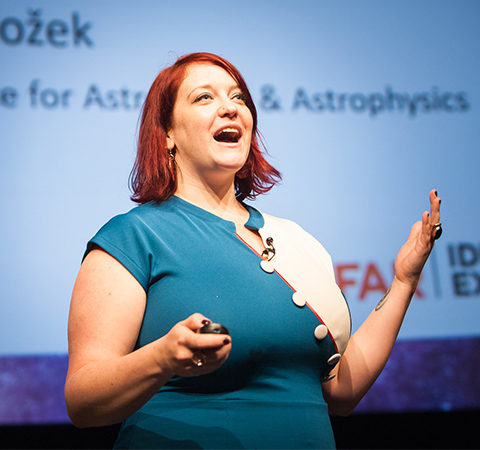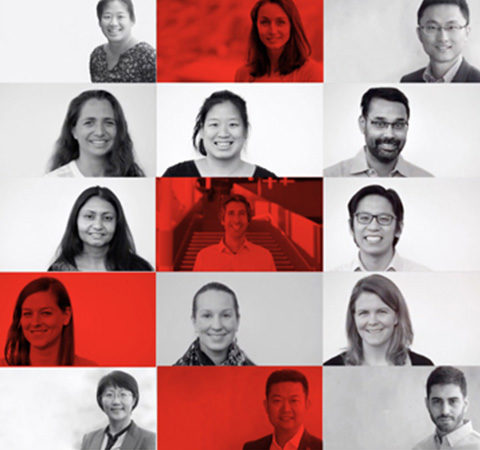 Program Details
Here is what you need to know to apply.
Applicants may be based anywhere in the world, must hold a PhD (or equivalent) and be within the first five years of starting a full-time research position at an institution of higher education or research. Scholars' research interests must complement or contribute to the themes and goals of an eligible CIFAR research program.
NOTE: Postdoctoral fellows are not eligible to apply.
See the for full eligibility requirements.
A two-year term in a CIFAR research program, a global, interdisciplinary network of top-tier research leaders.
$100,000 CAD in unrestricted research support
Mentorship from a senior researcher within a CIFAR research program
Opportunities to network, collaborate and form a community with peers from diverse disciplines across CIFAR's research programs
Specialized leadership and communication skills training, and support to put your skills into action.
CIFAR is committed to equity, diversity and inclusion. We recognize that bringing together individuals from multiple backgrounds, perspectives and experiences is integral to advancing excellence and increasing the impact of our organization. Ensuring that every person feels valued and welcome is vital to achieving our mission, and embodies our values of diversity, creativity, excellence, risk taking, respect and collaboration. CIFAR strives to foster the active participation and inclusion of all, including those from underrepresented groups in research, such as but not limited to women, members of racialized groups, Indigenous Peoples, persons with disabilities, members of sexual and gender minority groups – across geographic borders, disciplines, and career stage. In the pursuit of excellence, CIFAR embraces diverse ideas and perspectives, and proactively seeks to increase equity, diversity and inclusion within our community. CIFAR aims to create a culture that embodies these principles of equity, diversity and inclusion in all aspects of our work. For more information, see CIFAR's .

Testimonials
The CIFAR Azrieli Global Scholars program allows you to take your work to challenging new places.
Time and again, we hear from CIFAR Azrieli Global Scholars that the two years in CIFAR programs are exciting, energizing, and transformative.
The unrestricted funds that I received as a CIFAR Azrieli Global Scholar were really valuable for me, by allowing me to pursue a lot of high-risk directions that I wouldn't have been able to attempt otherwise at the stage of my career. I've been able to focus on laying the foundations for projects, instead of worrying about whether they will be publishable hits.
The mentorship opportunities in the CIFAR Azrieli Global Scholar program are incredible. You are placed in contact with luminaries in your field who will actually take an interest in your case and help you think about how to guide your research to maximum impact.
The CIFAR Azrieli Global Scholars Program has accelerated my career by introducing me to scholars from diverse disciplines all over the world who inspire me to think about my research in new ways. I've made strong connections with other scientists at my career stage, sharing challenges and exploring new opportunities for collaborative groundbreaking research.
The CIFAR Azrieli Global Scholars Program differs from other traditional funders and programs, by acknowledging the human side of this venture. We talk about failures as well as successes, and personal growth, career development, and so on. This open and honest discussion helps early career researchers like me grow into our leadership roles.

This program is generously supported by the Azrieli Foundation.
CIFAR is a registered charitable organization supported by the governments of Canada, Alberta and Quebec, as well as foundations, individuals, corporations and Canadian and international partner organizations.