Newest CIFAR Azrieli Global Scholars take on high-risk, high-reward pursuits
Newest CIFAR Azrieli Global Scholars take on high-risk, high-reward pursuits

By: Alison Rutka
23 May, 2023

Climate change. Neurodiversity. Social integration. Fungal Threats.
Finding answers to matters of this magnitude won't be easy. Yet the newest CIFAR Azrieli Global Scholars are focused on progressive research initiatives that have the potential to create a better world.
This year, 16 distinguished early-career researchers will join the prestigious CIFAR Azrieli Global Scholars program, an ambitious initiative providing two years of unrestricted research funding to talented researchers who are tackling important and pressing questions facing science and humanity.
In addition to project funding, the program provides the Scholars with something truly invaluable – an opportunity to work alongside established researchers, leaders in their fields, in an interdisciplinary and global collaboration.
"The combination of mentorship, global networking, professional skills development and funding makes this program truly unique," says CIFAR's President & CEO Stephen Toope. "CIFAR believes that collaborations of this nature become catalysts for discovery, and open new lines of thinking between global, interdisciplinary networks. I want to thank the Azrieli Foundation for their ongoing support of this transformative program."
The recruitment process for the latest cohort generated 245 eligible applications from 43 countries. The 16 researchers who were selected will join five CIFAR programs. They are among the top emerging global researchers based at institutions in Canada, the United States, China, France, Israel, and the United Arab Emirates. The geographic diversity is also enriched by countries of origin that include Austria, Hong Kong, Jamaica, the United Kingdom, and Zambia.
"We are thrilled to welcome a diverse and interdisciplinary group of research talent to the newest cohort of CIFAR Azrieli Global Scholars," says Rachel Parker, Senior Director of Research at CIFAR. "The work being explored by this exceptional group is challenging norms and pushing boundaries. I look forward to watching the trajectories of their research."
Applications for the 2024-2026 CIFAR Azrieli Global Scholars program begin in September 2023.
Related Articles
EARTH 4D: SUBSURFACE SCIENCE & EXPLORATION
Élise Devoie studies climate change in permafrost environments. Her research group focuses on responsible and productive ways to learn about water below the ground (either as liquid or ice) in cold regions.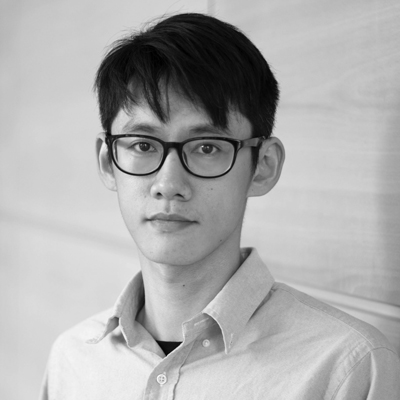 Mang Lin is a chemist with strong interests in interdisciplinary research. He studies isotope physical chemistry that is central to Earth, atmospheric, and planetary sciences, and develops analytical approaches to measure isotopes of various natural samples.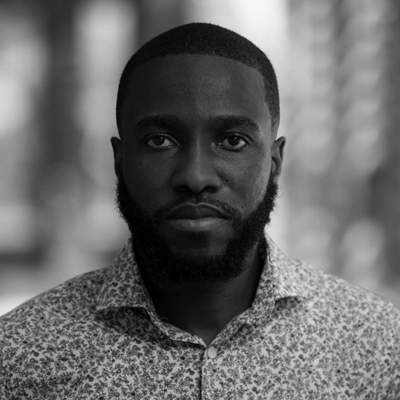 Vashan Wright studies the relationships between tectonics, past climatic changes, earthquakes, and earthquake-triggered hazards such as landslides, submarine slides, and tsunamis.
INNOVATION, EQUITY & THE FUTURE OF PROSPERITY
Christof Brandtner studies how urban social innovations-new practices meant to help local communities transition toward social, economic, and environmental sustainability-emerge, diffuse, and are implemented.
Khalil Ramadi's research centers on applying engineering to solve clinical problems and advance human health.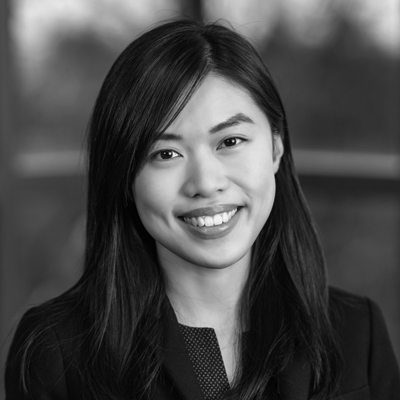 Nicole Wu's research in political science examines how technological change and automation affect people and their preferences.
FUNGAL KINGDOM: THREATS & OPPORTUNITIES
Asiya Gusa and her research group recently discovered that heat stress increases drug resistance and the overall mutation rate in a major disease-causing fungus.
It is still largely a mystery as to how these fungi reside peacefully in the gut of most people. The goal of the Ost lab is to uncover the immune forces that constrain these fungi to a commensal state to prevent disease.
What makes a microbe a pathogen? How do fungal cells die? How do hosts, such as humans, fight against them? And how can we use this knowledge to develop novel antimicrobial treatments? These are the questions that the Shlezinger lab addresses.
BOUNDARIES, MEMBERSHIP & BELONGING
Informed by social psychological and economic theory, I use field experiments and natural experiments to study the nature and malleability of relations between groups, whether relating to religion, caste, politics, race, or gender.
Dalitso Ruwe's research interests centre around Intellectual History of Africana Philosophy, Anticolonial theory, Africana Legal History, Black Male Studies, and Black Philosophies of Education.
Hajar Yazdiha's research examines the mechanisms underlying the politics of inclusion and exclusion as they shape ethno-racial identities, intergroup relations, and political culture
BRAIN, MIND & CONSCIOUSNESS
Catherine Duclos' research aims to elucidate the functional mechanisms of consciousness, and how neural oscillations and networks can be modulated to improve health outcomes.
Guillaume Dumas focuses on exploring social interaction and cognition in humans, machines, and hybrid systems. His interdisciplinary research integrates concepts and methods from computational biology, cognitive neuroscience, and artificial intelligence.
Chris Krupenye is an Assistant Professor and Director of the Social & Cognitive Origins group at Johns Hopkins University. His team uses tools from experimental psychology to test theories about how humans and other animals think, and what makes the human mind unique.
Kanaka Rajan is a computational neuroscientist bridging the gap between biology and artificial intelligence. Her lab uses mathematical and computational models to understand how the brain learns and makes decisions.
CIFAR is a registered charitable organization supported by the governments of Canada and Quebec, as well as foundations, individuals, corporations and Canadian and international partner organizations.