How could quantum technologies transform our society?
The progress of human civilization is intertwined with its ability to make and use materials. We even distinguish the ages of humans by the material innovations made from the Stone Age to the Bronze Age, the Iron Age, and now the Silicon Age.
This program is working towards bringing on the Quantum Age. It explores the fundamental science behind quantum matter — the resource for the quantum technologies that will define the 21st century. These technologies could include room-temperature superconductors that would carry electricity without any loss and revolutionize power transmission. Or quantum tech could include the quantum computer that would exploit the entanglement of multiple electrons, resulting in a powerful way to manipulate information. And there are the quantum materials innovations we cannot yet imagine.
This program includes researchers with three areas of expertise: materials scientists who create new materials; experimentalists who probe materials' properties; and theorists who invent new concepts and develop our mathematical understanding. Together, they will develop the next big breakthroughs.
---
The CIFAR Quantum Materials program brings together three types of experts – materials scientists, experimentalists and theorists – to explore and advance the frontiers of physics defined by the concepts of entanglement, topology and emergence. The research agenda is structured around four main thrusts: quantum spin liquids; topological materials; the pseudogap phase of cuprate superconductors; and strange metals. These topics represent the most prominent examples of quantum physics acting at macroscopic scales, where conventional models and approaches have failed to describe key observations, and where startling new experiments pose deep questions. The Quantum Materials program addresses the conundrum by developing new tools, new models, and new materials to unveil the working principles of such highly quantum matter. By furthering the fundamental understanding, we anticipate revolutionary advances may be made in fundamental science and in new quantum applications. The research of this program is pursued via specific studies of crystalline solids and two-dimensional Van der Waals materials, using the latest experimental tools and theoretical advances. Participants in Quantum Materials are driven to integrate theory, synthesis and experiment together in pursuit of the program's goals.
---
SELECTED PAPERS
Ohtomo, A., and H.Y. Hwang, H.Y. "A high-mobility electron gas at the LaAlO3/SrTiO3 heterointerface." Nature 427 (2004) : 423-426. ABSTRACT
Doiron-Leyraud, N. et al. "Quantum oscillations and the Fermi surface in an underdoped high-Tc superconductor." Nature 447 (200&) : 565-568. ABSTRACT
Dalidovich, D. et al. "Spin structure factor of the frustrated quantum magnet Cs2CuCl4," Physical Review B73, 18 (2006). ABSTRACT
LeBoeuf, D. et al. "Electron pockets in the Fermi surface of hole-doped high-Tc superconductors," Nature 450 (2007). ABSTRACT
Daou, R. et al. "Broken rotational symmetry in the pseudogap phase of a high-Tc superconductor," Nature463 (2010) : 519-522. ABSTRACT
Comin, R. et al. "Charge Order Driven by Fermi-Arc Instability in Bi2Sr2−xLaxCuO6+δ," Science 343, 6169 (2014): 390-392. ABSTRACT
We invite experts in industry, civil society, healthcare and government to join fellows in our Quantum Materials program for in-depth, cross-sectoral conversations that drive change and innovation.
Government funders and policymakers, leaders at major research infrastructure facilities and universities, and industry, and CIFAR fellows in the Quantum Materials program are developing a national strategy to rebuild Canada's capacity for materials research using neutron beams.
Area of focus:
Developing a pan-Canadian, university-led framework for stewardship of Canada's neutron beam infrastructure
Do you want to shape the future of Canada's national neutron strategy? 
Contact: Fiona Cunningham, Director of Innovation
Renewal Dates
1992, 1997, 2002, 2007, 2012, 2019
Interdisciplinary Collaboration
Condensed matter and quantum physics
Atomic, chemical and computational physics
Nanomaterials and materials engineering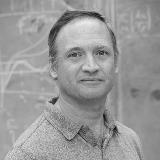 Program Co-Director
Quantum Materials
University of California Santa Barbara
Fellow
Quantum Materials
Johns Hopkins University
University of Tokyo
Japan
United States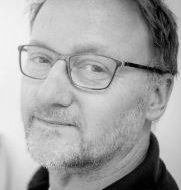 Advisory Committee Chair
Quantum Materials
Radboud University
University of Bristol
The Netherlands
United Kingdom
CIFAR Azrieli Global Scholars
CIFAR Azrieli Global Scholar 2020-2022
Quantum Materials
University of California Berkeley
CIFAR Azrieli Global Scholar 2020-2022
Quantum Materials
University of British Columbia
CIFAR Azrieli Global Scholar 2020-2022
Quantum Materials
CIFAR Azrieli Global Scholar 2016-2018
Quantum Materials
Colorado State University
CIFAR is a registered charitable organization supported by the governments of Canada, Alberta and Quebec, as well as foundations, individuals, corporations and Canadian and international partner organizations.